7 Mistakes Social Media Agencies Make Writing Blogs
Famous blogger Dick Costolo once said, "The Internet destroyed most of the barriers to publication. The cost of being a publisher dropped to almost zero with two interesting immediate results: anybody can publish, and more importantly, you can publish whatever you want."
Treasured words from a treasured content creator. It's true that the internet opened up the world of content writing to the average bedroom producer. As we've seen, this translates directly to an explosion of content from all perceivable directions.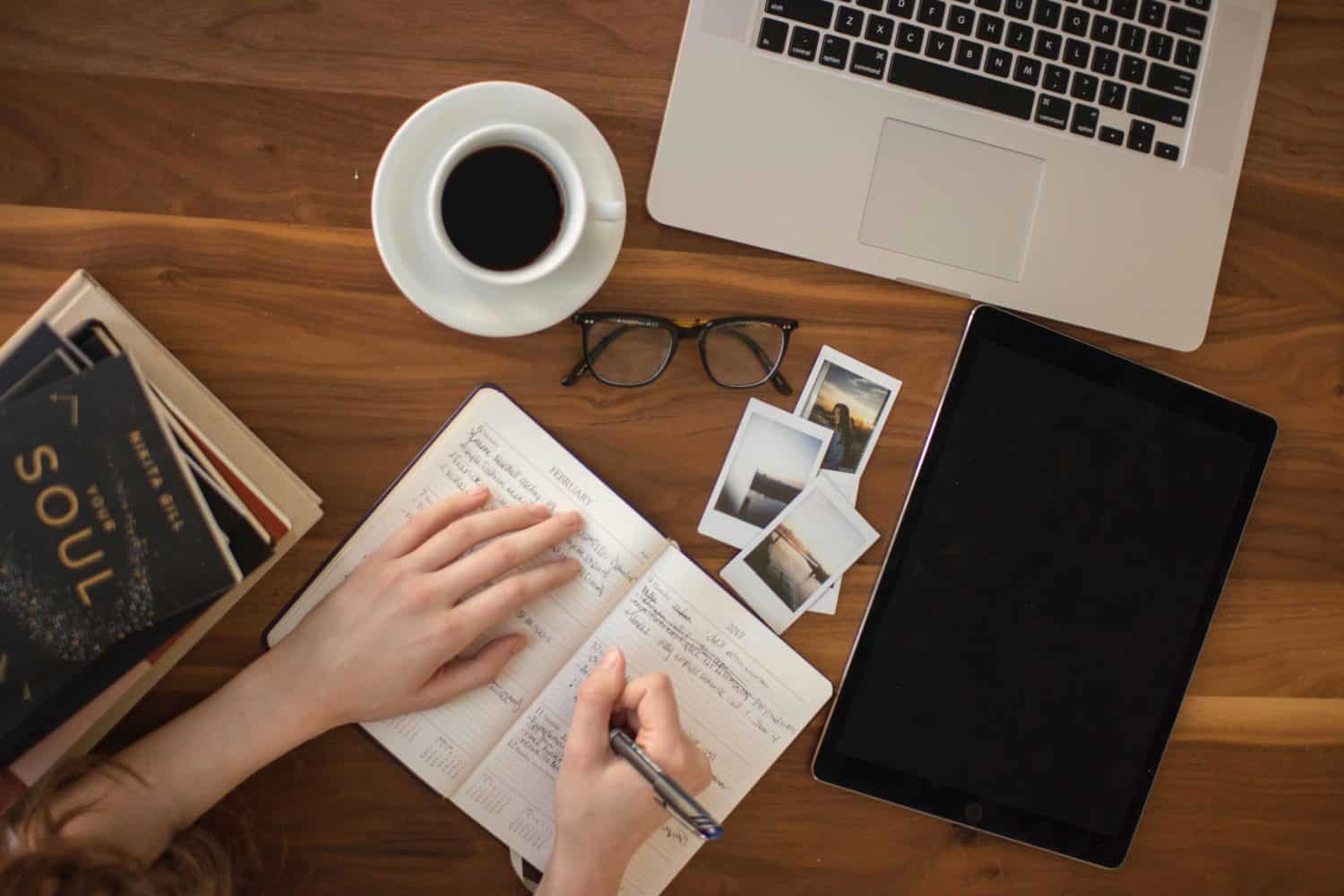 Of course, the internet invites social media agencies to make their own blogs, too. This is never an inherently bad thing, since any team with a good enough plan can kick off a great blog. The thing is that, often enough, social marketing teams will dilute their business interests into their blog, forgetting to throw in the bare necessities of blogging along with it. When it comes to content writing, social media agencies make their share of mistakes.
Since agencies show no sign of stopping in this regard, here are 7 mistakes social media agencies make writing blogs.
Failure to Optimize Keywords
Sure, an SEO-laden blog post might read well to search engines, but human beings won't likely enjoy it. People know the difference between impassioned content and words on a screen meant to make the website's owner money.
Of course, social media agencies need to respect both worlds, creating engaging content that search engines can spread as far as possible. But if one had to choose, there's no point in directing the world's internet users to a page that reads like code.
Offering all Their Industry Secrets
It's one thing for a blog to inform an audience, and another for a professional to sell himself – potentially to the masses – for free. Once an outfit gets known for handing out their expertise for free, no prospective clients will want to contact them directly for a deeper conversation. Blogs that take this road tend to experience high short-term traffic, though ultimately their services get devalued.
Ignoring Feedback on their Content Writing
Whether it's good or bad, a reader takes valuable time to leave a comment, and it's meant directly for the writer. Not acknowledging those comments shows disrespect to the website's readership. If feedback is left ignored for too long, the readers are sure not to stick around. If there's only one comment on the board, that's an inquiry waiting to be answered – a public one, which means readers are waiting for the site's response. Neglect your audience, and they're sure not to forget it.
Lackluster Titling
The importance of titling your blogs properly can never be understated, especially with the average attention span seeming to shrink each year. An agency can take their time composing a brilliant post, fully optimized for SEO, but the impression will fall apart fast without a proper stamping from a good title.
For clarity's sake more than anything else, with content writing, content social media agencies should make a point of improving their headlines, since specific titles will magnetize a specific readership. Fun titles make for fun articles, and the opposite equally applies.
All that said, no matter how striking a title is, new visitors sure won't stay long if the content they're being presented with lacks pull.
Mediocre Content
Even if a social media agency's new blog wasn't exactly created out of love for publishing, even if it's a pure money move, it's important to know enough not to let that show from the content. If the agency doesn't have great writers on their team, this is where outsourcing becomes useful (re: necessary). Without attractive content, the blog will attract nothing.
To save money, some blogs outsource their writing to freelancers whose production skills lack. Saves money, sure, but loses readers, which is not preferable. Neither is making amateur mistakes, like relaying important information through a single caption on an image.
Agencies aren't expected to apply blog mastermind mentality when starting up a new platform, though the minimums must be covered. As with any new project, it's invaluable to study the success of other platforms, using what works and skipping what doesn't.
Inconsistent Publishing Schedule
New publications have a lot to gain from simply maintaining a hard, consistent work ethic, mapping out a schedule and sticking to it no matter what. Indeed, by covering that minimal ground, many a blog has seen considerable rise without exactly being innovative in the content department.
Conversely, if a blog isn't at least posting on a consistent basis, they're sure to fail even if their content is top shelf. No one-off guest blog star will make up for a flimsy schedule. That's because, despite these blogs potentially attracting a decent number of one-time visitors, no lasting audience can be built, since there's no update consistency to put one's faith into.
Sharing a big announcement on social media for a new blog post 17 days after the last one, which itself was posted 27 days after the one before it, shows a shade of disrespect. If the blogger doesn't take their own site seriously, why should his audience?
This is why social media agencies thinking about starting a blog should spend a little more time thinking about it before taking action. If done correctly, content writing and social media can work hand in hand. If haphazard, the blog will only tarnish the brand in the eyes of its potential customers.
Writing for Themselves, Not the Audience
If you're a social media marketer who wants to advertise something, and that's all you want to do, don't start a blog. There are other avenues to take here. You're a marketer, after all!
Blogs are meant to engage. They should be virtual spaces that readers navigate to of their own free will. Sure, there's always money to be made, and an audience understands that. But in order to bring an audience in, you'll need something strong to sell them.
With a blog, you're showcasing knowledge before selling product. Write for your audience.
The ultimate goal of content marketing is offering your target audience information and materials that will engage them and motivate them to choose your business.
Seems easy, right?
Often, companies will simply share general content to please everyone. But let's be honest: you can't win them all. And that's okay!
Rather than throwing a line and hoping the fish will bite, create Thought Leadership content strategically catered to your target market. Consider the people who would genuinely need or care about what your business offers, rather than wasting time, effort, and resources on creating general, unfocused content. Successful content marketing involves promoting your products and services to the people interested in the subject matter, who will read the content, click on your company website, and take action.
As an executive of an organization, you are a valuable piece of the brand. Consumers want to know about the human presence leading companies, in order to understand more about the company's values and goals.
Take advantage of your position as an industry expert and share extra content to attract more attention to yourself as an industry leader and your company. Your quality content will build your reputation as a reliable voice to earn your consumer's trust. However, if it's not focused on your target audience, you won't earn many conversions from your content.
Consider these techniques to guide your Thought Leadership content so it can expand and strengthen your loyal consumer following:
Identify your target audience

by reviewing your current consumer data and identifying who is investing in your business or reacting to your thought leadership materials so far. Look for trends to find why these people are interested and if others like them haven't been reached yet.

Conduct customer research

to learn how they will respond to your thought leadership content. Request participation in surveys, polls, social media comments, and more to learn about your existing impression on your audience and how you can improve your platform.

Create target audience character profiles

. Identify their interests, demographics, pain points, needs, and desires, and write to them.

Find where your current and potential audience is active online.

Catch their attention by being active and sharing your content marketing materials on these platforms.

Pull inspiration from other Thought Leader examples.

Research other executives within your field who implement successful content marketing through their personal platforms. Learn what qualities make their content attractive and why readers respond to it positively. These examples can offer a base for you to visualize what you want to achieve.

Recognize your strengths as a Thought Leader.

Often, leaders aren't necessarily aware of the unique talents that give them an advantage in their industry until asked. Reflect on what topics you know best and how to input your insights to humanize your materials, make them original and more engaging for your audience.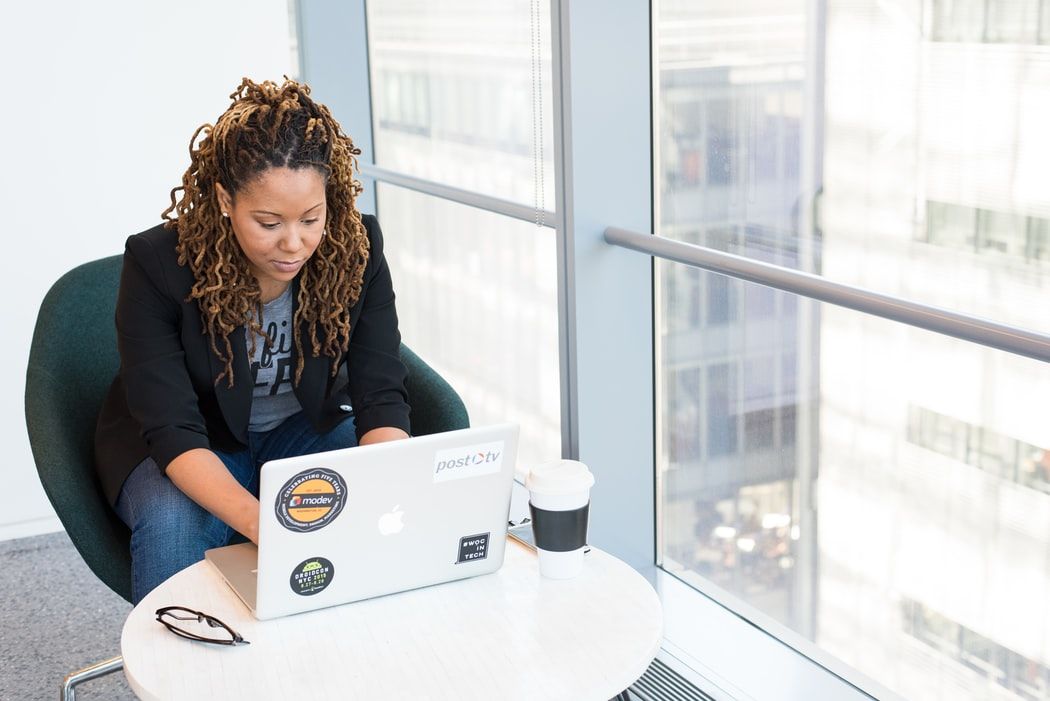 Case Study: How Strategic Content Marketing Can Broaden Your Audience
In our client strategy calls, our team will interview our expert clients to learn about their industry expertise and find out what's meaningful to them, their business, and then identify who we believe to be their target audience. We use these insights to inspire our content subject matter and tone to create impactful content for their current and potential consumers.
For example, our client, Dr. Nitin Desai, approached our strategy team to create content to promote his COVID Pre-Check app. His innovative software is intended to help employers ensure their employees who enter the office are COVID-free, providing a safe environment by eliminating the chance of spread.
Our team of strategists recognized that with Dr. Desai's thorough professional knowledge around the COVID-19 virus, he had the potential to become a reliable voice in a culture of people seeking answers. We created content for Dr. Desai that focused on sharing COVID-related insights to reach a wider audience, which has been a successful mission. Our thoroughly planned content reflected his industry expertise, which brought him attention from various media outlets and publications, including Forbes.
By reaching out to our professional content marketing team, Dr. Desai achieved his goal of promoting his groundbreaking app, while also positioning himself as an authoritative voice in his field. Our team learned about his voice, discovered what was meaningful to him and his target audience, and optimized this to create focused, engaging content that broadened his consumer scope.
Ready to Invest In Your Article-Writing.co Thought Leadership Package?
At Article-Writing.co, we understand that you have a lot on your plate. Let us share your voice on your behalf, so you don't need to add more time to your busy schedule to write your own content marketing. Our strategists and creators will develop a plan to create engaging materials to represent your Thought Leader brand through your own specialized Thought Leadership Package.
Let us help you strengthen and broaden your consumer base for continued professional success. Book a call today.