Create Reach.
Post Like a
Thought Leader
Create a constant flow of Social Media Reach, by creating relevant content, optimizing it for each platform, and release!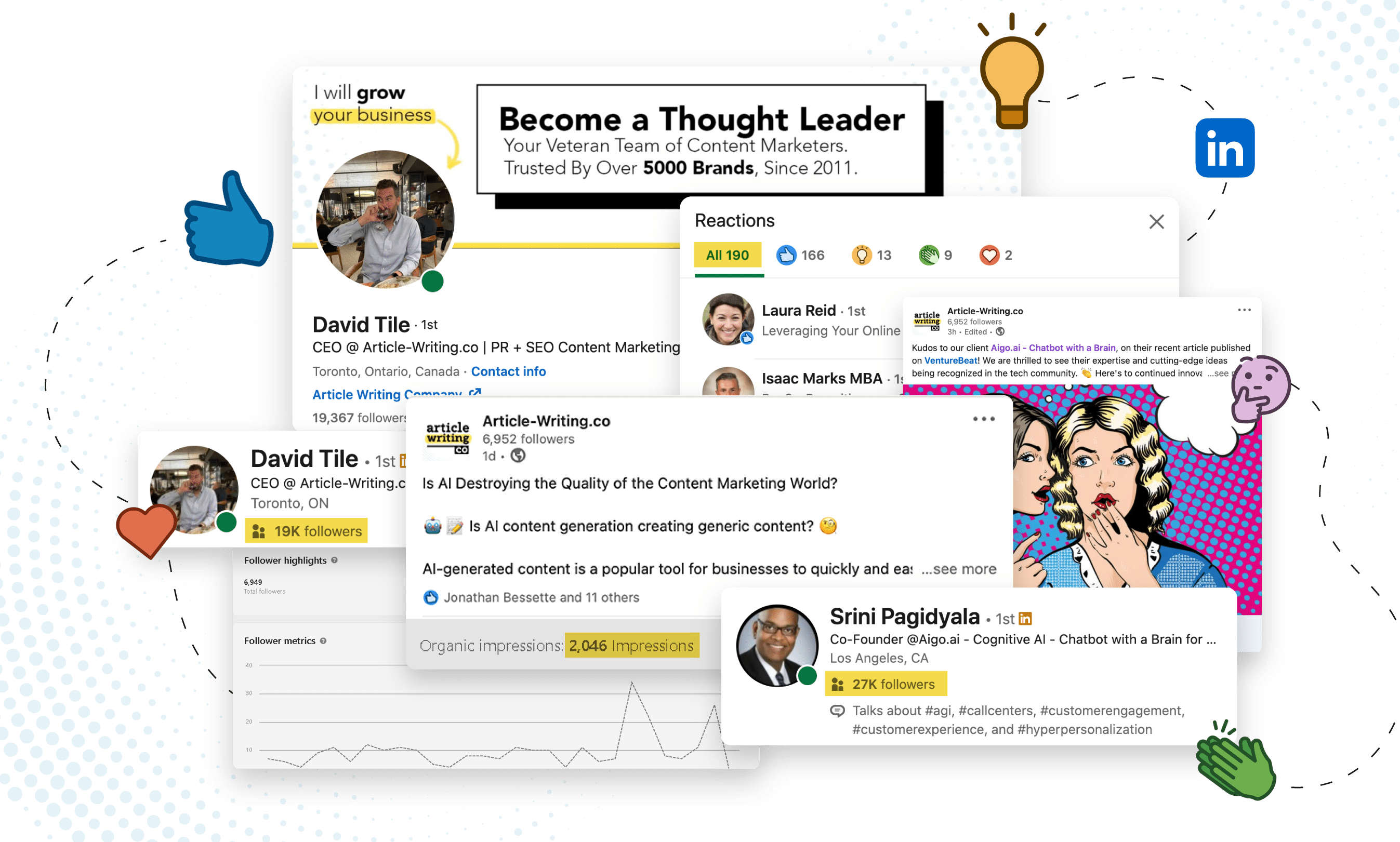 Trusted By Over 6000 Companies With Over 12 Years in Business


A Full Spread of Social Media
Posting once a week won't get you anywhere. Posting twice a week still won't get you anywhere. Social Media Thought Leaders showcase consistency, volume, and variety. If you spent all your time doing this, you wouldn't have your business. So let us do it for you.
Depending on where your Social Media channels already are, the process is different. What you need to do will vary if you're building from scratch vs. tapping into a large but unengaged followership.
Experimentation is key, but one thing is certain–daily newsfeed posts during the weekdays build regular momentum and engagement; two conversation-starters a week create industry forums for discussion; weekly support posts for all other content going live; and at least one article for your more-interested audience to sink their teeth into.
Ideally, your Social Media Reach is building off a library of blogs. Or you're running a full Thought Leadership Package in which the Social Media Reach is a part of the ecosystem. Either way, getting a full spread of social media will bolster your strong channels, build your weak ones, and create a platform for you and your business to capitalize on.


1000+
Social Posts
Contributing significantly to lead generation and business growth.

1000+
New Followers
Building IG, Twitter, LinkedIn, and FB channels and creating engagement and conversions. Strategic Business Requires Strategic Content.