In 2023, it's essential for you to try and raise your profile to compete in the digital marketing world. One of the best ways to do this is through guest posting, for both essential backlinks and raising your profile as a thought leader. Here are some potential options for finding sites to guest post.
Starting With Guest Posting Sites
For the sake of this list, we will focus on websites with high domain authority. This is a score that determines how well a site is going to rank in search engines. While these sites may be harder to appeal to, you want to take the extra effort, as a guest post will reach a much larger audience. We'll also focus on four major categories many businesses fall under.
Make sure to bookmark this list and get back to it when you need new guest posting opportunities.
Google's Advanced Search Operators
To find tech guest posting sites, you can use Google's advanced search operators like:
"business" + "submit guest post"

"guest post" + "business"

"write for us" + "business"

"business" + "become a contributor"

"submit guest post" + "business"

"business" + "guest post guidelines"
Guest Posting Sites In Marketing & SEO
---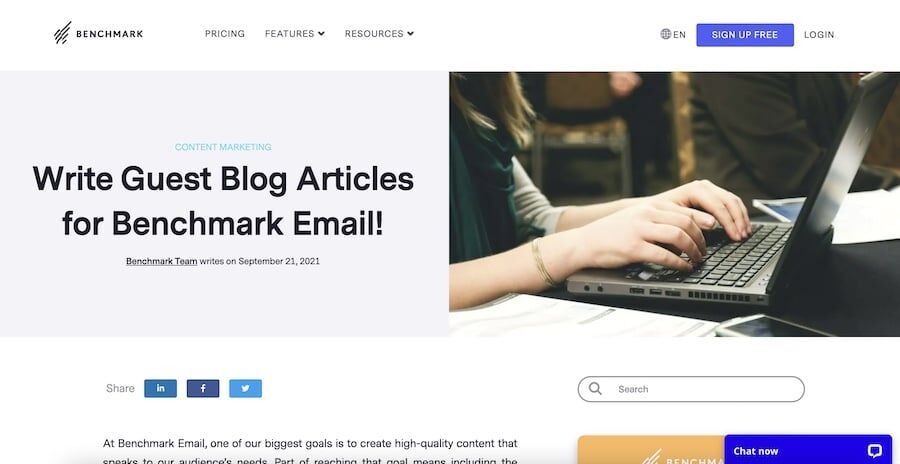 ---
Guest Posting Sites in Business
---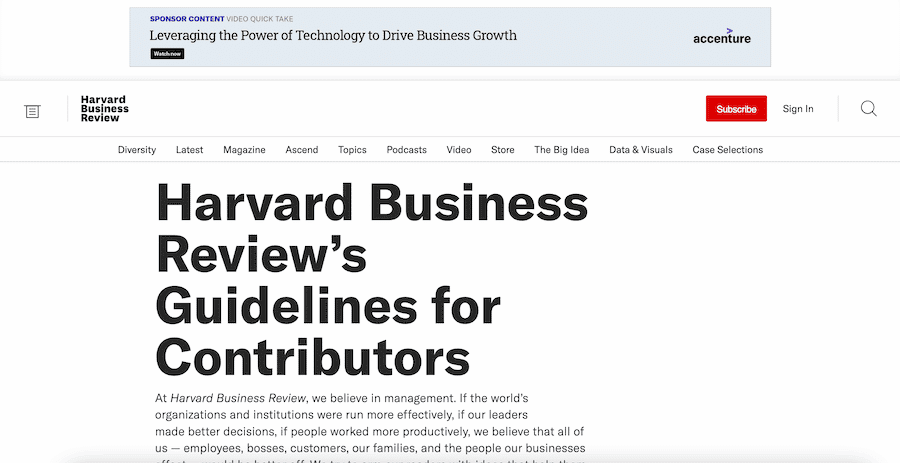 ---
Guest Posting Sites for Lifestyle
---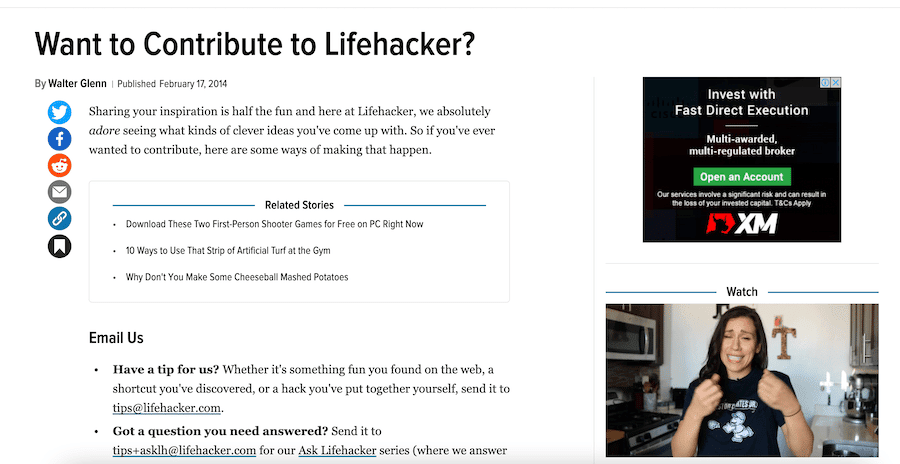 ---
Guest Posting Sites in Technology
---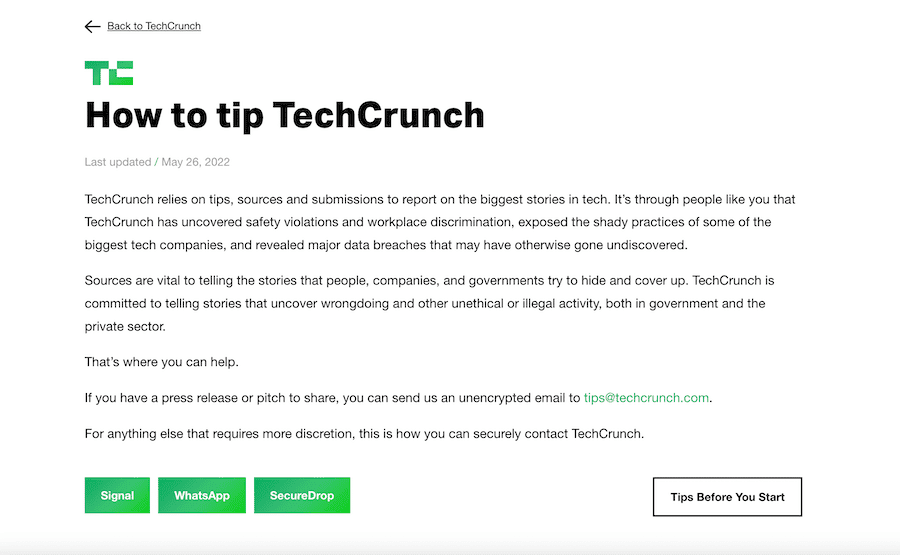 ---
Don't feel that just because you may be starting out, you're not able to get your content on some of the more prominent names on this list. Our guide on How To Get A Guest Post Anywhere covers, from top to bottom, the type of queries and content that will have guest posting sites wanting to feature you and your posts.
Supporting Your Guest Blogging
This list is a great starting point, but if you want to get into a more specific niche, you may need to go the extra mile to find appropriate guest posting sites. One person with a unique perspective on this is Tony Newton, CEO of Scalefluence.com, a data-driven influence marketplace launching in the fall of 2018. As he explains, if you want to use tools to seek out guest posts, you don't want to limit yourself.
"Many of these tools come with their own bugs. Other than Buzzsumo, I haven't used one yet that I "can't live without".
Neil Patel has a good basic overview of the most popular tools available in outreach. The caveat here is that you should get demos from all of them before deciding to use any single one," he explains. In addition, you can try to work with an outreach agency to get guest posts or search for appropriate options. Generally, your size and resources will determine what makes the most sense.
"The caveat here is that you should really get demos from all of them before deciding to use any single one."