How to Choose the Best Keywords for Your Blog
If you're starting a blog as a way of promoting your business, you're probably interested in starting a SEO or search optimization campaign as a way to boost traffic to your blog. This means using certain keywords in the copy of your blog posts, so your website will rank highly on search platforms like Google. To get started, you'll need to plan out which keywords you're going to use and find a way to use them in the copy of your blog posts. Find out how to choose the best keywords for your company's blog, so new customers can find you on Google and you can
boost blog traffic
.
Using Google's Keyword Planner
Google makes it easy to find keywords on just about any topic. Head over to the Google Keyword Planner and setup your account to get started. You can search for keywords by entering certain topics into the search bar. The tool will then spit out a bunch of different keywords for you to choose from that are related to the topic at hand. You'll see a "search volume" ranking next to every keyword that shows you how many people are searching for this term every month.
While your first instinct may be to pick the keywords with the highest search volume, it's usually best to pick a mix of keywords, some with low search volumes and some with higher search volumes. The higher the term's search volume, the more competition you're going to face on Google. Using less popular terms can be seen as "low hanging fruit", making it easier for your website to make it into the top search results. Don't be afraid of using longer search terms and phrases. Remember that 50% of search queries are four words or longer.
Using more popular terms will feel more like a marathon than a sprint. It might take your website several months or years to break into the top search results for these popular terms because so many websites are using them in their copy. After all, Google gets over 100 billion searches a month.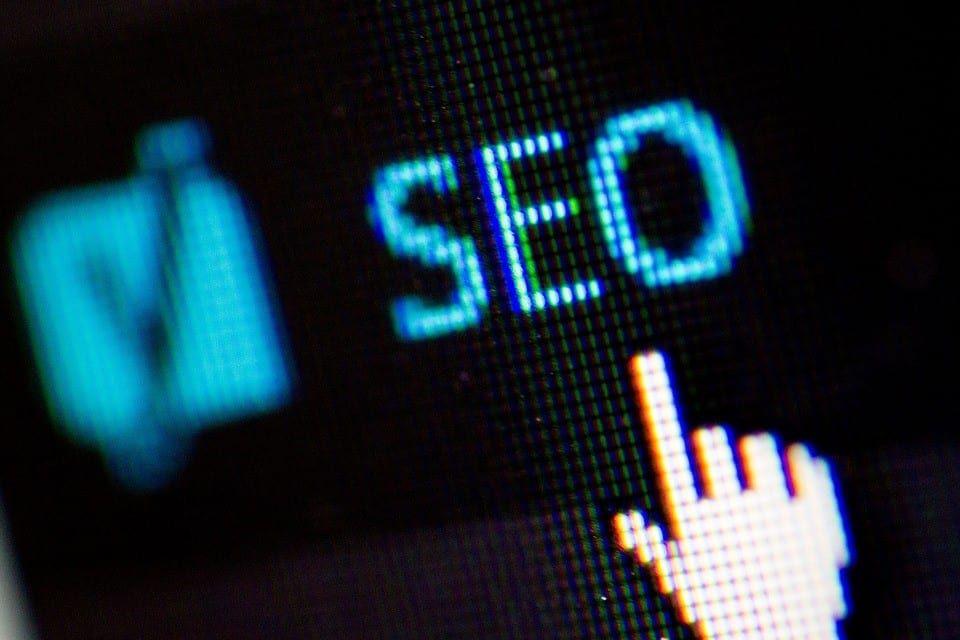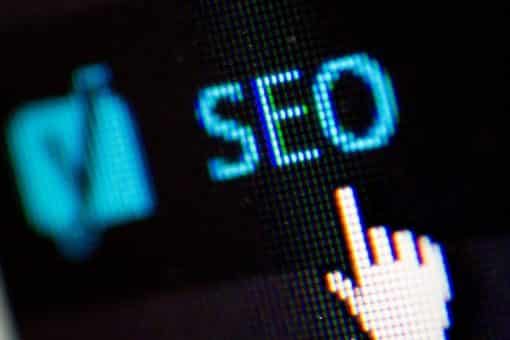 Staying Relevant to Your Target Audience
When you're trying to come up with the right keywords for your blog, you need to make sure that you're using terms that relate to your business and its products and services. Remember that people are going to be typing these terms into the Google search bar. If your website shows up in the results, it needs to be relevant to the original search term, otherwise Google will push your website further down in the search results.
This means that if you're using the keyword "cleaning supplies", you need to product content that's related to this topic. Google will punish your website if you're using the keyword "cleaning supplies," but all your blog posts are about interior decorating. When a person types the search term "cleaning supplies" into Google, they expect to see results about cleaning supplies.
All your blog post topics and posts should be directly related to the keywords that appear in the copy. This ensures that your website is meeting the needs of your target audience and reaching people online that are actually interested in your business and its product and services.
Bring It All Together to Boost Traffic to Your Blog
Using the right keywords for your blog all comes down to staying relevant to the topic at hand. You can use the Google Keyword Planner to find out exactly which terms people are searching for online. Once you find the right terms, come up with blog post topics that are related to your search terms. Sounds pretty simple, right?
The ultimate goal of content marketing is offering your target audience information and materials that will engage them and motivate them to choose your business.
Seems easy, right?
Often, companies will simply share general content to please everyone. But let's be honest: you can't win them all. And that's okay!
Rather than throwing a line and hoping the fish will bite, create Thought Leadership content strategically catered to your target market. Consider the people who would genuinely need or care about what your business offers, rather than wasting time, effort, and resources on creating general, unfocused content. Successful content marketing involves promoting your products and services to the people interested in the subject matter, who will read the content, click on your company website, and take action.
As an executive of an organization, you are a valuable piece of the brand. Consumers want to know about the human presence leading companies, in order to understand more about the company's values and goals.
Take advantage of your position as an industry expert and share extra content to attract more attention to yourself as an industry leader and your company. Your quality content will build your reputation as a reliable voice to earn your consumer's trust. However, if it's not focused on your target audience, you won't earn many conversions from your content.
Consider these techniques to guide your Thought Leadership content so it can expand and strengthen your loyal consumer following:
Identify your target audience

by reviewing your current consumer data and identifying who is investing in your business or reacting to your thought leadership materials so far. Look for trends to find why these people are interested and if others like them haven't been reached yet.

Conduct customer research

to learn how they will respond to your thought leadership content. Request participation in surveys, polls, social media comments, and more to learn about your existing impression on your audience and how you can improve your platform.

Create target audience character profiles

. Identify their interests, demographics, pain points, needs, and desires, and write to them.

Find where your current and potential audience is active online.

Catch their attention by being active and sharing your content marketing materials on these platforms.

Pull inspiration from other Thought Leader examples.

Research other executives within your field who implement successful content marketing through their personal platforms. Learn what qualities make their content attractive and why readers respond to it positively. These examples can offer a base for you to visualize what you want to achieve.

Recognize your strengths as a Thought Leader.

Often, leaders aren't necessarily aware of the unique talents that give them an advantage in their industry until asked. Reflect on what topics you know best and how to input your insights to humanize your materials, make them original and more engaging for your audience.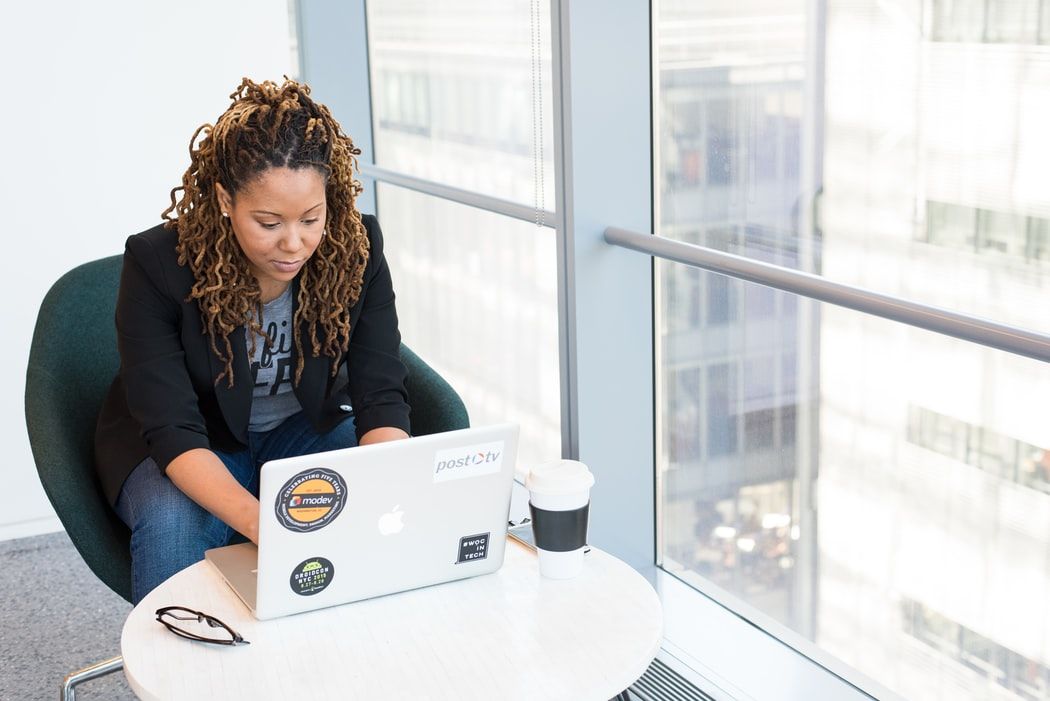 Case Study: How Strategic Content Marketing Can Broaden Your Audience
In our client strategy calls, our team will interview our expert clients to learn about their industry expertise and find out what's meaningful to them, their business, and then identify who we believe to be their target audience. We use these insights to inspire our content subject matter and tone to create impactful content for their current and potential consumers.
For example, our client, Dr. Nitin Desai, approached our strategy team to create content to promote his COVID Pre-Check app. His innovative software is intended to help employers ensure their employees who enter the office are COVID-free, providing a safe environment by eliminating the chance of spread.
Our team of strategists recognized that with Dr. Desai's thorough professional knowledge around the COVID-19 virus, he had the potential to become a reliable voice in a culture of people seeking answers. We created content for Dr. Desai that focused on sharing COVID-related insights to reach a wider audience, which has been a successful mission. Our thoroughly planned content reflected his industry expertise, which brought him attention from various media outlets and publications, including Forbes.
By reaching out to our professional content marketing team, Dr. Desai achieved his goal of promoting his groundbreaking app, while also positioning himself as an authoritative voice in his field. Our team learned about his voice, discovered what was meaningful to him and his target audience, and optimized this to create focused, engaging content that broadened his consumer scope.
Ready to Invest In Your Article-Writing.co Thought Leadership Package?
At Article-Writing.co, we understand that you have a lot on your plate. Let us share your voice on your behalf, so you don't need to add more time to your busy schedule to write your own content marketing. Our strategists and creators will develop a plan to create engaging materials to represent your Thought Leader brand through your own specialized Thought Leadership Package.
Let us help you strengthen and broaden your consumer base for continued professional success. Book a call today.