Hiring a content writer for your marketing agency is part art, part science and part nightmare. Finding the perfect fit for each client takes time, money, and patience.
And, for an account manager, that's just one of the responsibilities – you've got many others that require the same amount of attention.
Like most people working in the crazy-fast-paced environment of the modern marketing agency, you're always looking for ways to streamline processes and get things done faster. At some point, it becomes a little tempting to log on to any freelance writing platform, post a job description, and then hire the best person who applies within the next hour or so. Then you cross your fingers and hope for the best, really.
Take it from someone who's done it – the chances of scoring the right content writer with this approach are slim to none. What you will score – almost certainly – is a migraine and a ticked off client.
Outsourcing client work to a freelance content writer without a plan (and a few contingencies) is a recipe for disaster. That is, unless you enjoy dining on lost time, lost money, and lost clients.
Here at Article-Writing.co, we've spent years building out a foolproof process for hiring content writers, and we're very proud of it.
I'd like to emphasize that I've trimmed a lot here (I swear I did!), but this is still going to be a long read, so I recommend bookmarking and sharing it with your colleagues.
I'll cover everything from conducting the briefing session with your client to how to tie up loose ends after hiring a content writer. If you want to skip to a specific part, you're welcome to do it – just use the links below to jump to specific sections.
Managing Client's Content Marketing Expectations (& Their Budget)
Drafting Scope-Of-Work Documentation & Contract
Deciding On Payment & Rates
Devising A Scoring System & Preparing Test Assignments
Job Description – Drafting & Distribution
Reviewing & Scoring Applications
Interviewing Top Freelance Writers & Handing Out Test Assignments
Hiring The Right Writer For Your Marketing Agency
Tying Up Loose Ends – Letting Other Applicants Down Gently
With some planning (and discipline), you can also become a superstar at hiring freelance writers for your agency. It's a skill your clients will appreciate – and pay for.
Alternatively, you can just get in touch with us right here. We'll handle all your content needs, so you have the time to grow and scale other aspects of your agency business.
Now that I've shamelessly plugged our services, how about we explore what it takes to hire a freelance writing wizard? I swear, it's all just actionable content from now on (I might pitch you again near the end, but I'll be subtle about it). Buckle up – you're in for a ride, and, trust me, we'll be diving deep!
Managing Client's Content Marketing Expectations (& Their Budget)
Here are two content marketing issues that I frequently encounter with clients:
Most expect New York Times-level content at $20 per piece.

None of them know what type of content they WANT, alone NEED.
Before you hire a freelance writer to work on their content, you need to sit down with your client and discuss their needs and wants.
Discussing your client's content needs first allows you to hone your search for the freelance writer who will be the perfect match for their project. You'll know more about their audience, their channels, the voice and the tone they want to use, and the overall purpose of the content.
Are we talking about product descriptions? Website copy? Social media posts? The list of content types goes on and on, and guess what – you won't find one writer who does them all great. You will need to tweak your search accordingly to build a team of competent writers who can deliver quality stuff.
Without having this chat first, you risk hiring someone who won't be a good match for the needed content. This can create many problems down the road; You generally end up handling a furious client who is threatening to pull the plug on your mutual cooperation.
I'm sharing a list of briefing questions we use to make things easier for you. You can click on the link to download it for free (I know, I know…I promised no more plugs, but this stuff is super valuable!).
10 Fundamental Content Marketing Questions
Download Here our 10 fundamental marketing questions. (Free PDF).
Once you have this information, it's time to discuss your client's content budget.
Rest assured, they all want hard-hitting journalism – or Truman Capote-style prose – but are willing to spend no more than $20 on it. This is completely unrealistic because:
good writers charge reasonable fees (think $10 per 100 words, at least), and
you need to be able to turn a profit here.
Explain to your client why good, actionable content is important for their business- and why it doesn't come cheap. Once that clicks for them, you can hire a content writer for their needs.
Fair warning: many clients will start re-evaluating their need for content. They will either say that they are good with just social and/or PPC or they will look for bottom-of-the-barrel content writers themselves. That's their prerogative. Once they realize what they're doing is hurting their bottom line more than it's growing it, they will be back with their tail tucked neatly between their legs.
Prepare Scope-of-Work & Contract Documentation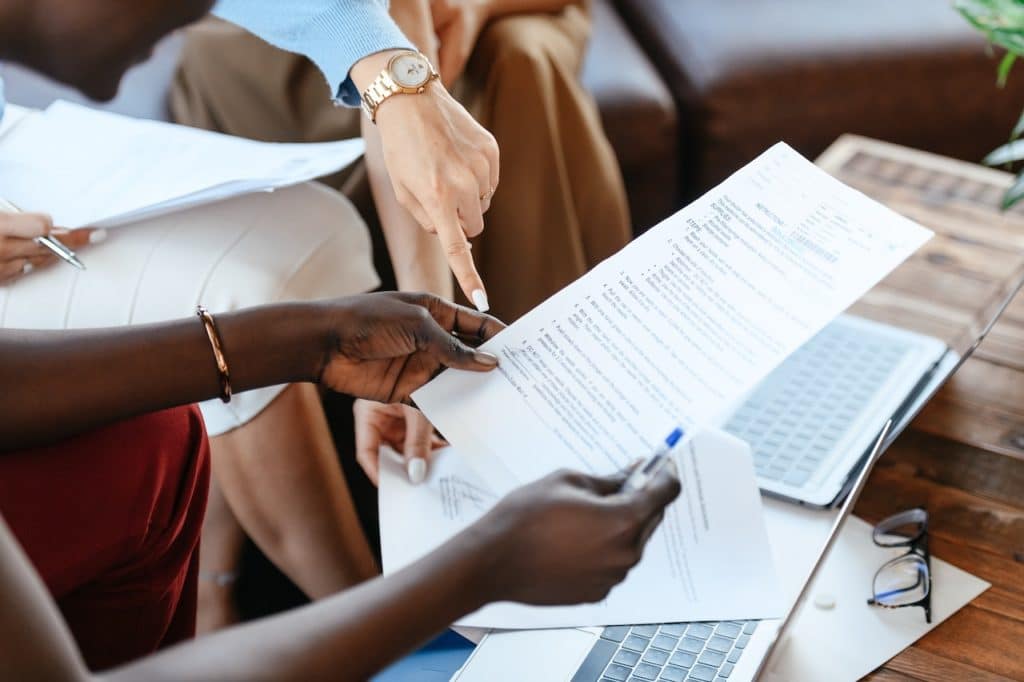 If this is your first time hiring a content writer for your marketing agency, start with this – it's tedious prep work but well worth it.
The contract is your run-of-the-mill freelancer-agency contract – you can find dozens of examples online with a simple search (or just click here – I did the heavy lifting for you). Make sure to change any specifics and check all the typical boxes – deliverables expectations, payment terms and frequency, a noncompete clause, and similar.
Your scope-of-work documentation is much more important to get right. You want to create a reasonably detailed template to take out things that don't pertain to a specific situation while adding client-specific details for each project.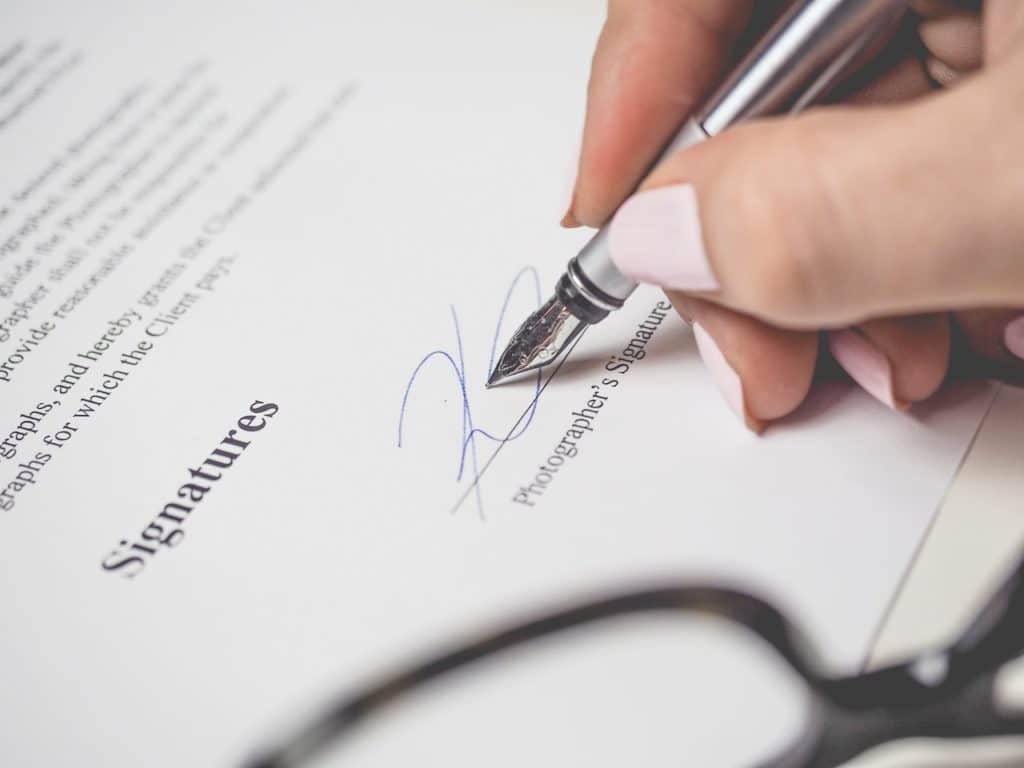 My scope-of-work template is a bit specific – it includes the industry overview, client details (current blogs and social media pages), instructions about tone, voice, and style of writing, typical content length and types, quality and other guidelines for deliverables (format, how to share it, SEO needs), and similar.
I like to emphasize expectations and workflow here (and I think you should too).
I let that freelance writer know that I do kick-off calls for projects (as well as weekly check-ins – no exceptions), and how and when briefs are supplied. I also highlight my own obligations by working together.
For example, if there's a chance that I can become the bottleneck in some cases (like when I don't have the time to review the outline/draft), I make sure the person on the other end of the contract knows that the deadline extensions are a given.
Hiring A Content Writer Freelance – How Are You Paying?
How are you going to pay your freelance writer?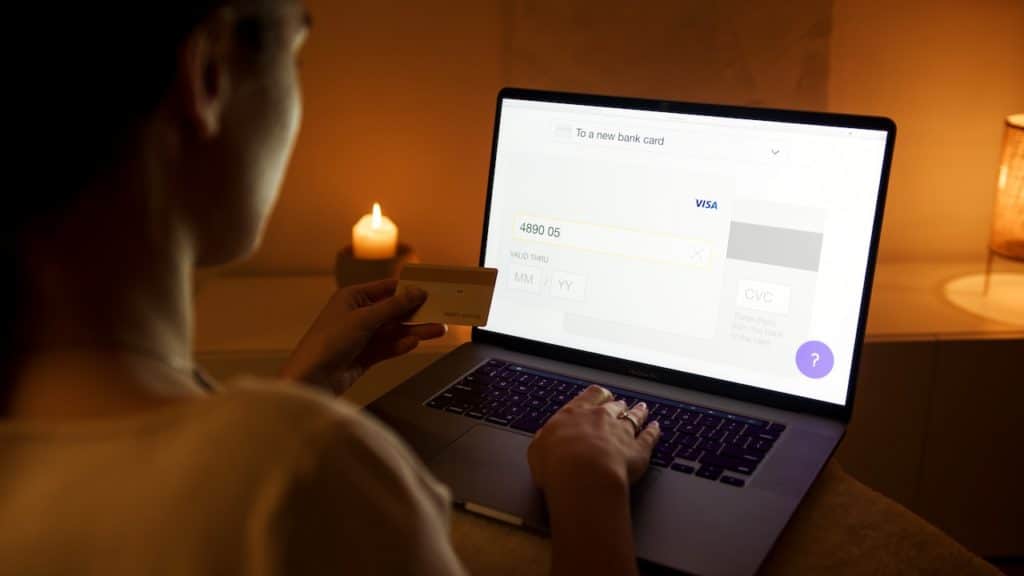 Well, this will depend on several things – the type of content, if it's a one-off or long-term project, your relationship with the writer, and similar.
Paying by the hour

makes sense if you're hiring a top-shelf advertising copywriter. They will insist on getting paid by the hour because most of their work happens in their head. Think taglines, magazine ads, branded copy, and so on.
Paying per word

– most published writers are paid per word. This is a good option if you can be sure that the writer won't run long on word count to artificially inflate the price of a piece.
Paying per type of content/deliverable

– if you're working with a new writer, you will want to use this method of pricing. First, calculate the minimum length of an article. Then, use per word to calculate a reasonable price that considers the piece's complexities, their expertise, and market conditions. This way, you allow the writer to run a bit longer with word count (if needed) without ballooning up the cost.
A salaried payment structure

– if you're doing one type of content for longer, define the scope (length and number of posts in a month), and simply assign it a fixed salary.
Use whatever appropriate payment structure, but remember that you will get what you pay for. Offering slightly above-average rates for content means that you will attract higher-quality writers and potentially save on editing and rewrites. That's always a plus.
Prepare A Scoring Spreadsheet & Test Assignments
In preparation for dozens of proposals, you will get for every job ad you put out (and that's putting it mildly), you will want to prepare a tracking spreadsheet to score the applicants.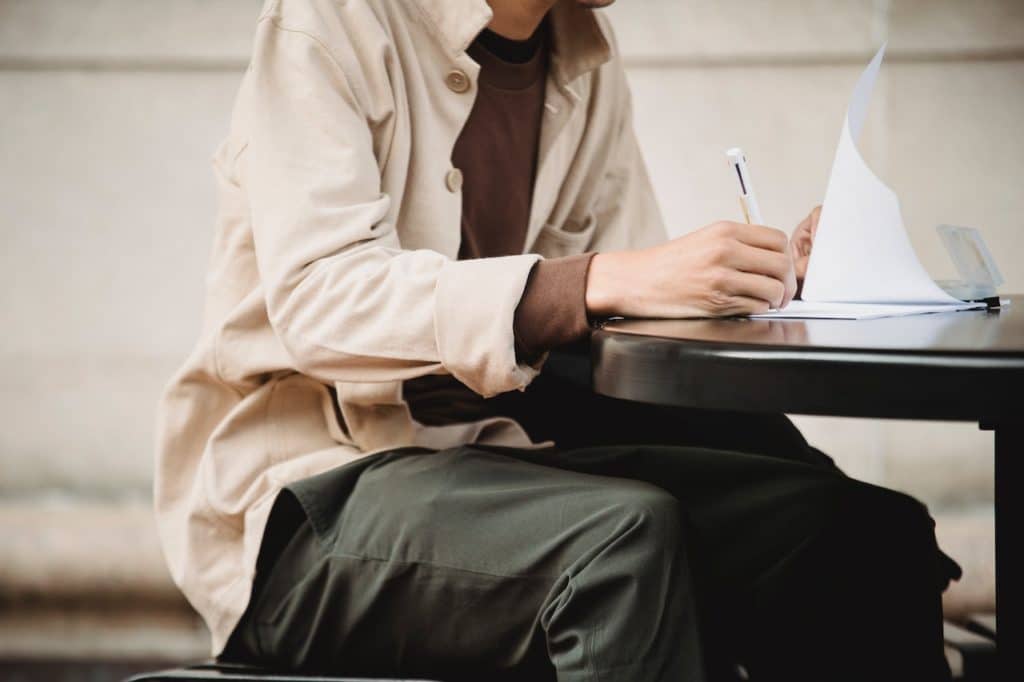 My scoring spreadsheet for hiring freelance blog writers is pretty self-explanatory:

The YES/NO columns are just that – administrative columns where I jot down whether an applicant sent in samples or responded to my questions in a reasonable amount of time (I allow two days, barring any holidays in their country). You'd be surprised how helpful these two columns are for separating the wheat from the chaff. Some writers don't even send samples! One NO here, and that applicant is out of the running.
I assess the writer's strengths in a particular field in the rest of the columns. You can tweak this depending on your project if you're hiring a freelance copywriter, this sheet will look a bit different.
When preparing test assignments, I have a neat little trick I like to use. Take notes – you're going to love this!
I don't assign just one topic as a test – I give each potential hire a different title to work with!
This way, I can use a good post regardless of whether I end up hiring the freelance writer who wrote them. Assigning just one topic to multiple writers just leaves you with several virtually identical posts.
Here's one last piece of advice regarding testing assignments: don't assign anything too long or too technical. Your goal is to assess someone's experience and writing skills, not to get an industry masterpiece. A 1000-word piece on a general industry topic will be more than enough for you to get a sense of that.
Write A Thorough Job Description & Post It Online
For the sake of brevity, I will assume that you've written job descriptions before.
Maybe not for writers, eh?
That's fine – the skills are transferable.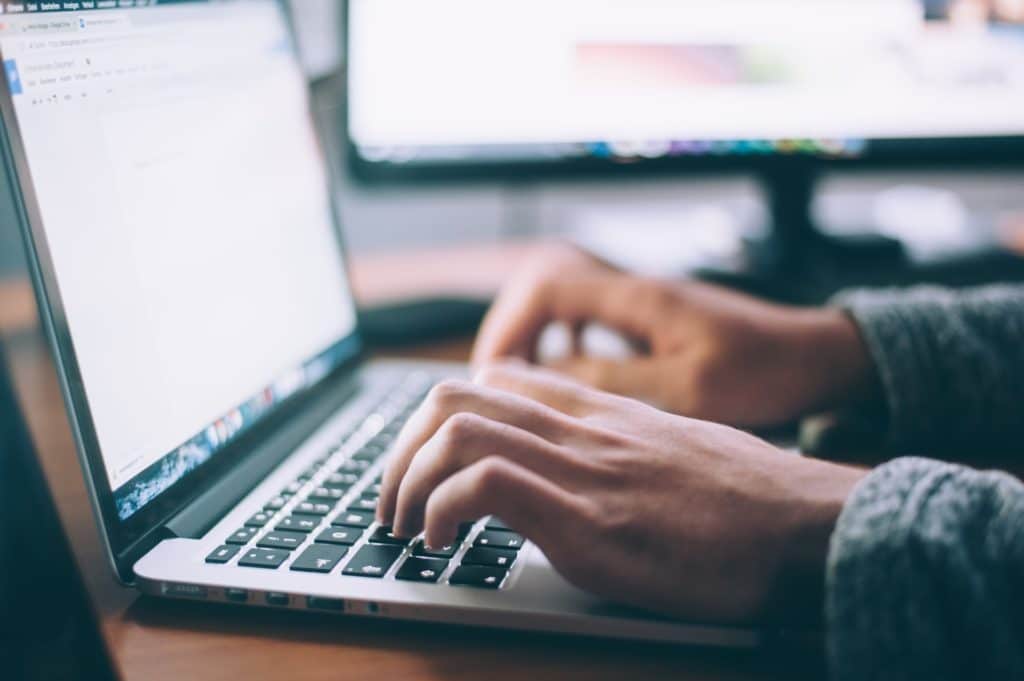 Be that as it may, I'll give you a few pointers so you can't accuse me of leaving you out to dry.
Here's what my job descriptions usually consist of:
A detailed title

– I want my title to be as clear as possible so it serves as a deterrent to writers who can't recognize themselves in it. An example is "Writer Wanted – Experience In Tech, Biz & Marketing Case Study Creation – Samples Needed."
Who are we looking for (qualifications) –

go into as much detail as you can here to discourage canned submissions. Describe the required skill set, mention the style you're looking for, describe the industry to give a bit of context, emphasize research skills (if needed), and so on.
What we offer

– indicate the pay range but note that actual pay is dependent on experience and the test assignment performance. You do not want to offer $$$ amount right off the bat because it will encourage numerous submissions, most of which will be unqualified. Also, note if this is a one-off thing, on-going with pauses, or long term cooperation. Great content writers always look for long-term opportunities, so they might need some convincing to sign up for a one-off project.
How to apply

– ask the applicants to answer a few short questions so you can assess their fit for the role. The most important ask, however, are the samples. Be as specific as you can when it comes to them – if you're looking for a white paper writer and someone sends you an 800-word blog, chances are they will not be the best fit for the role.
When your job description is ready (please, proofread it – it's very embarrassing when a potential hire comes to you with a list of misspellings pulled directly from your ad, trust me!), it's time to plaster it all over the Internet.
Here's a list of websites you might want to consider:
Article-Writing.Co

– done-for-you content creation service! We are your best bet if you're looking for someone to take content creation off your hands and just let you get on with the important stuff.
UpWork

– is the largest freelance platform out there, but you'll sift through a lot of unqualified applicants.
Guru

– again, a big pool of writers, which means a lot of screening.
TheWriterFinder

– an agency that connects you with writers – expects to pay a fee.
TextBroker

– vetted writers but come with a hefty price tag.
Craigslist

– a shot in the dark, but worth it if you like getting emails from strangers.
Pro Tip – make sure to share your job posting with colleagues and friends in the marketing industry. One may be hiding a gem they are willing to share with you. I've hired some of my best freelance content writers through recommendation, and each and every one of them proved to be a consummate professional.
Review & Score Applicants & Choose Your Top 5
You've done a lot of work up until now.
That's the good news.
The bad news? You're not even halfway to the finish line.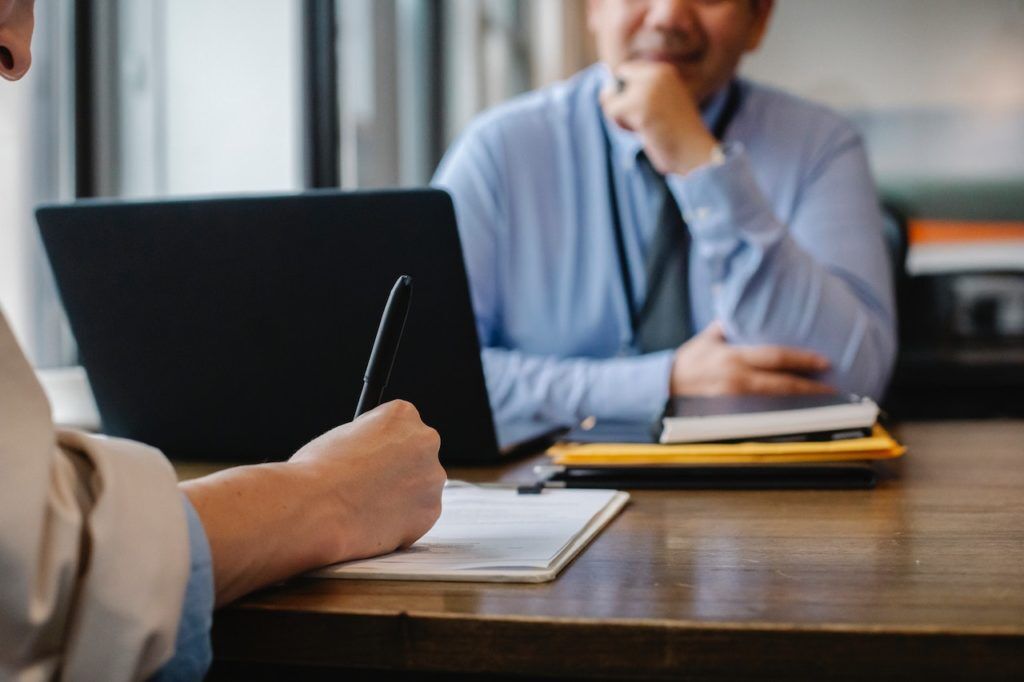 Hey, I never said hiring a freelance writer for your marketing agency is easy, did I? As I recall, I mentioned it's backbreaking work.
You will get many proposals now that you've published your job posting. Ideally, you will want to thank people as those proposals come in.
However, don't sweat it if you can't do that – time is tight and running out of it happens to the best of us. These days, I allow 48 hours to pass before I start responding. I suggest you do the same.
Your first filter is the YES/NO column – one NO- that writer will get a canned response that they are, unfortunately, not what you are looking for now.
Review other proposals as thoroughly as you can, making sure to scan the samples that came in. One way to gauge the quality of someone's writing is to read the first sentence. If you get sucked in and read the whole introduction, they have decent writing chops. Give their work an immediate 5 for the category and move on to other samples.
Judging the quality of the samples will take some practice, but you will quickly get the hang of it. Good writing is good writing. Next, read up on on-page SEO elements of writing, the hallmarks of good calls to action, and the most common spelling, grammar, and syntax mistakes, and you will be ready for the task.
Here's how you can expect your spreadsheet to look after you've selected all the candidates that qualify for the next round:

Notice how I don't dismiss anyone on this list? Neither should you. This is an arduous process, so you want to get as much as possible. Some of these writers might not be a good fit for the current role, but who's to say you can't use them on another project?
That said, it's time to whittle down the list to your top 5. If there's a tie in the scorecard, make it top 6 – one interview more or less won't kill you, and you don't want to pass up on someone who might impress you with their interviewing skills and test assignment performance.
Interview Selected Writers & Hand Out Test Assignments
For me, a Skype interview when hiring a content writer is more about assessing someone's attitude than their skill. I want to see if they are someone I will be excited to work with. Or, at least, are they, someone, I won't regret working with after a few weeks when their initial enthusiasm for the job dies down?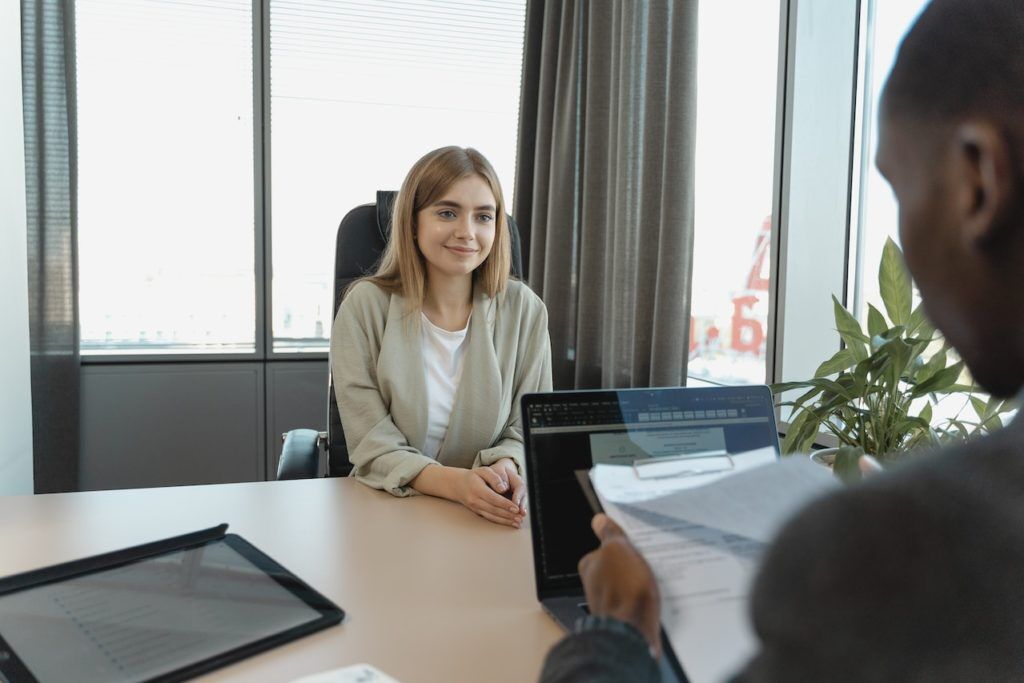 What you're looking for here are two things:
Is the person you're interviewing the same person who wrote those samples?

Will this person be easy to work with in the long run?
A lot can happen during a short interview. You might, for example, realize that the person you are talking to could not have written those great pieces you've read because their spoken English is poor.
Or, you may realize that the person is just not the right character fit – too combative, does not take direction well, or something similar.
In both cases, now is the time to cut them loose. It saves you time and money in the long run.
Here are a couple more points I raise during the interview:
Availability

– how many hours can they carve out weekly for your project?
Rates

– what are they willing to agree to? If their skills are exceptional, can you afford to offer them what they are asking? Are they willing to test at a reduced rate?
Payment process

– how are you going to pay them? Through a freelance platform? Direct bank transfer? Something else? And how often – per piece, weekly, or monthly? Check with your bookkeeping department to see what type of invoice you need (this can be an issue if the freelancer is taking payment via platforms like UpWork).
Scope-of-work and brief

– now is a good time to go over that scope-of-work document you've prepared. Add client-specific information and share it so the freelancer knows you mean business.
Other instructions

– I like to point out that I'm available for a chat at any point if they feel they need more information. Those writers that don't make use of this get a mental point deduction – it kind of indicates that they are not strong communicators.
Once you go over all this, assign test pieces to everyone who qualifies – going the extra mile here would be to provide a detailed brief to everyone (which is what I generally do). If you're handing out different topics, note them in your spreadsheet.
Review Test Assignments & Get Ready Pull The Trigger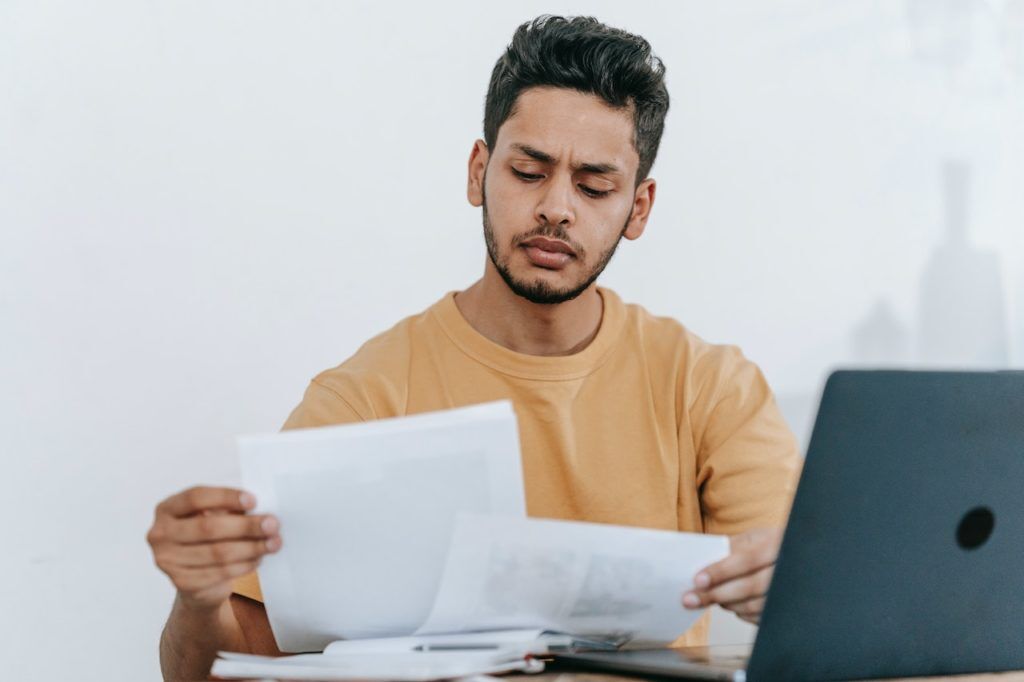 In a few days, those test assignments will start coming in, depending on the deadline you've agreed with your writers. Pour a cup of coffee (or something stronger) and get comfortable. Print everything out and grab a pencil; here's what you're looking for:
The piece has a head and a tail

– the topic was covered in an organized manner; the writing is formatted, there's an introduction, a body where sub-points are discussed, and a conclusion.
Voice & tone that you specified are there

– a B2B piece will be written in a friendly but professional tone, with minimal quirkiness and attempts at humor. In short, the writing will closely match the samples you've supplied in the documentation, which is how you will know that the writer took the time to go through it.
The purpose of the piece is clear

– the writer knows who the intended audience is and what the piece is trying to do – establish your client as a thought leader, sell their service, or make rounds on social media networks. The CTAs are clear and robust.
The writing is engaging –

did you read the whole thing without taking a break? That's good. If you didn't, then the writer is not a strong storyteller, are they? No one takes breaks with a 1000-word article. If you do, you should start to wonder if this is a freelance writer you want to hire for your marketing agency.
SEO elements are on point

– if applicable, check if the writer uses on-page SEO best practices. Did they do additional keyword research? Are they using semantically related terms? If not, you either didn't give clear enough instructions, or they don't know how to do it.
Spelling and other mistakes are rare

– this goes without saying, but the work turned in should only require light editing. We're all human, and we make mistakes, but to have to spend an hour correcting a piece this small is a deal-breaker.
You should stay focused on the SEO aspect of the piece, or even grammar, for that matter. I don't because I know it's something I can work on with the writer. More important is their ability to hit the mark audience-wise, weave a good story, and take constructive feedback and apply it.
Once you complete all the test assignments, score them in your spreadsheet. Pay everyone else the agreed-upon rate and thank them. These are all strong candidates – make sure to record their contact information because you might find a use for their writing style in the future.

Hiring
The
Content Writer For
Your
Agency's Project
Look at the scores in your spreadsheet, and then look at how you've rated the test pieces. If the test is "exceptional or "strong" and the marks are all 5s and 4s, that person is in the running.
The decision might come down to two people who are neck to neck. If that happens, use the interview sessions as a guide – pick a person that's easier to work with, and fits the project timeline better. This might mean letting go of a stronger writer because they are not immediately available.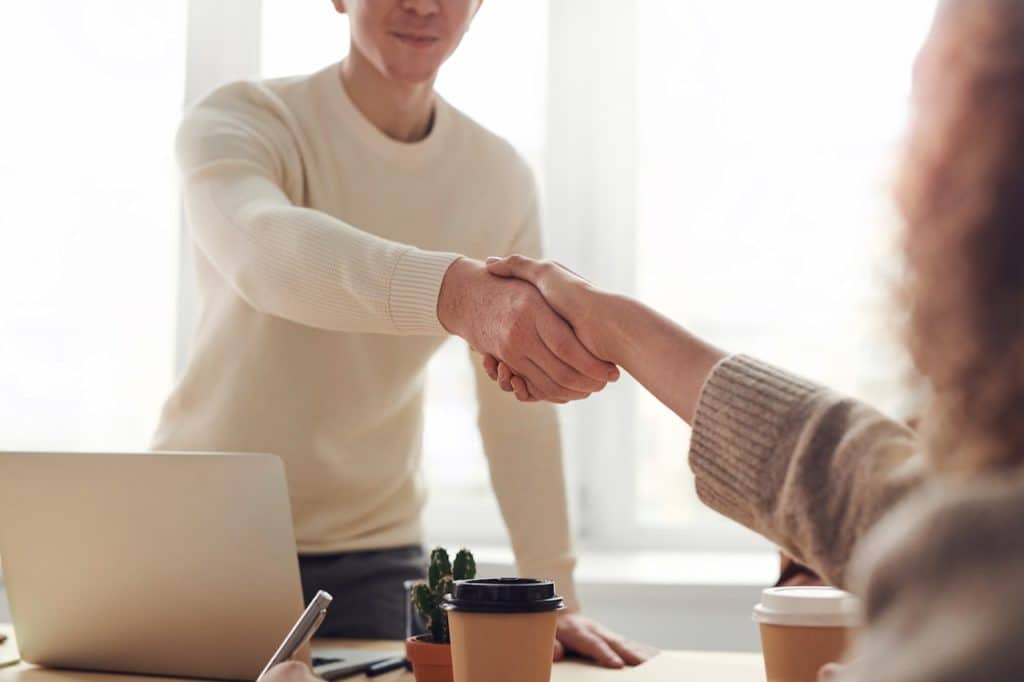 That's it – you're ready to hire a content writer – and a good one, to boot!
Contact your pick and let them know the good news.
There'll be some administrative stuff to do here – the NDA, the contract, and revising the scope-of-work documentation. Do all of this but not before you've assigned the first batch of content to your hire. You want to get that ball rolling as soon as possible.
I also like to set up another quick call with the freelance writer I've just hired. I take this opportunity to discuss the first batch of work, swap contact details (direct email and phone number), and check for a mutually agreeable time to hold weekly check-in calls.
But those are all just details.
Take a deep breath – you're almost done…
Respond To All Other Applicants & Tie Up Loose Ends
This feels like it's never going to end, does it?
Don't worry, we're close to the wrap – at least for this particular client.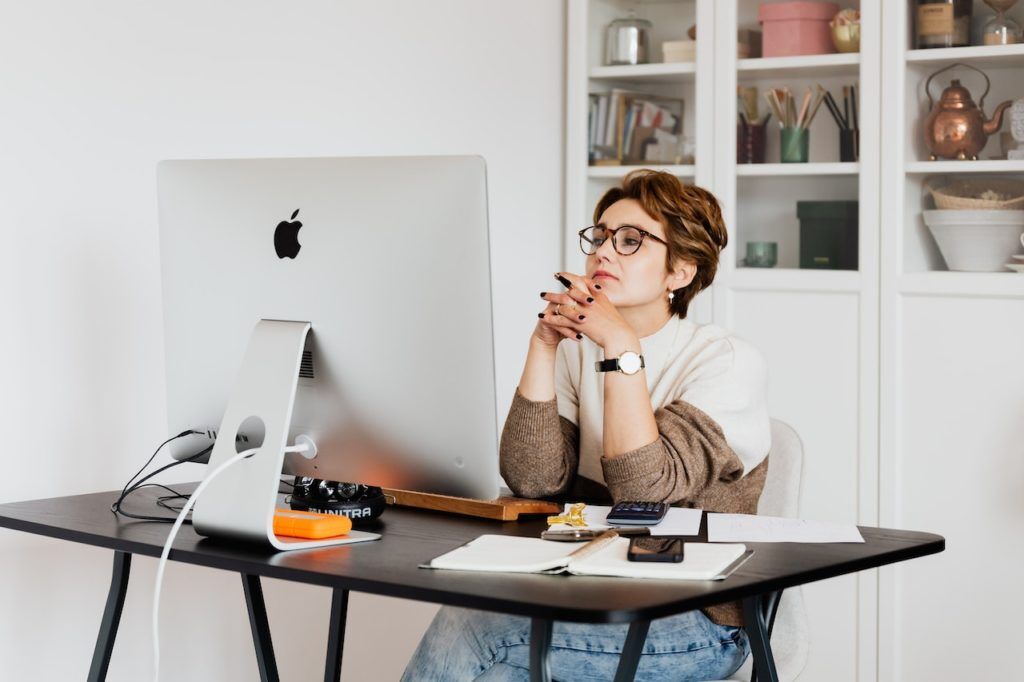 Before you can close this, you must dot all the i's and cross all the t's. That means going back to your scoring spreadsheet and contacting everyone who didn't make the cut.
Here are a few more tasks for you:
Reach out to suitable candidates

– thank them and let them know that you've saved their details. Ask if it's OK to contact them if something more up their alley comes up.
Respond to all email inquiries

– use a canned response but try to personalize it for the people who've progressed to the interview stage. Be polite and considerate – you never know when you might be interviewing these people.
Close all job ads on every site you've posted to

– you do not want to keep getting emails and alerts about this.
Notify friends and colleagues you've asked for help

– it's time to call off the search. Or let them continue – they might suggest someone perfect for the next job, and if there's a chance you can avoid doing all of this again, you should take it!
It's A Wrap – You've Hired A Freelance Writer For Your Agency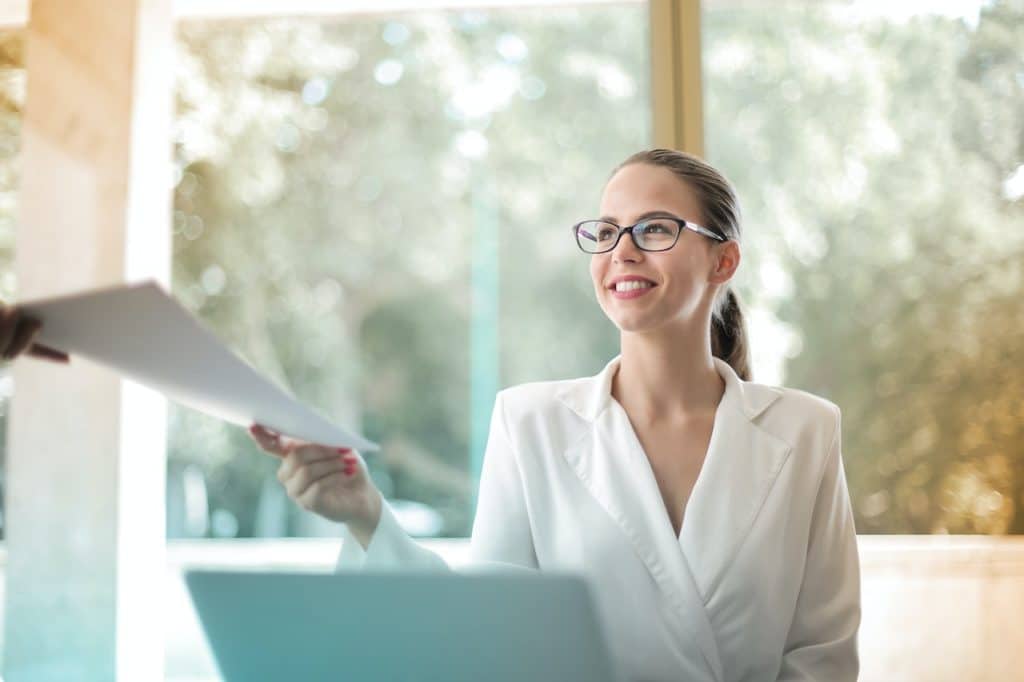 You're DONE – congratulations!
It feels awesome, doesn't it?
Sure, you've hired just one freelance content writer for your marketing agency, but that person is a written word assassin. They are a perfect fit for your client, and you can rest assured that they will deliver the goods every time. Better yet, you'll probably be able to use them on a future project for a different client.
Still, here's the cold, hard truth: this process is very time-consuming but pales in comparison to the resource and time drain involved in managing several freelance content writers.
That's why I'd like to make you an offer – let us help you create content for your clients! Get the content you need without bothering with the minutiae of hiring a freelance content writer.
You don't need the hassle that goes with that. You need the assurance that the job will be done to a high standard and that you will be able to forward the work to your client without even skimming through it.
Peace of mind. That's my offer.
If you want to take me up on it, reach out to us and we'll make a FREE SEO audit for you. After that we will discuss your content needs and define the best content marketing strategy. I'm super excited to show you exactly what makes us the best content agency out there.